Do what you love.
Love what you do.
When you have the pleasure to work with dogs every day, it just doesn't seem like work.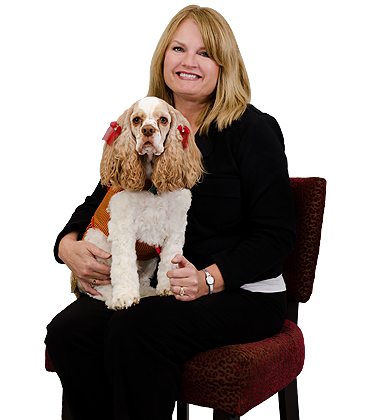 Mary McClay
DIRECTOR OF MARKETING & OFFICE MANAGER
Mary is our office manager and our go-to "numbers lady!" Mary handles the books, the packages, the finances, the staff, the schedule, our vendors, the list goes on… she's a wiz!
Everyone knows and loves Mary!
When she first started in 2010 she had no idea the knowledge of dogs she would gain by being so involved with the programs we offer at Wag 'N' Tails. Mary does a fantastic job leading our callers into the best program that will suit their needs. This task is not an easy one! Sometimes callers are upset, Mary calms them. Sometimes callers are in a hurry to schedule boarding for an expected trip, no problem! Is your dog house soiling or jumping up on people? No problem. Mary will get you started right away!
She works at Wag 'N' Tails Monday through Thursday, and spends her weekends with her husband Jeff, her daughter Sidney, her Cocker Spaniel named Emma and her new kitty named Sage! She loves her pool and relaxing at home when she's not golfing or traveling for Sid's soccer!
Jordan Covington CPDT-KA
DIRECTOR OF SERVICES/ CLASS INSTRUCTOR
Jordan joined our team in April of 2011. She has two pit bulls, Paco and Yogi Bear and she's always got a couple of foster pups hanging around, too! She is proud to be an Expert Trainer at Wag 'N' Tails. Jordan also continues to develop our rescue program here at Wag 'N' Tails. She and the Director of Training, have much to consider when finding the rescue organizations we partner with. Her younger twin sisters, Lexi and Brooklyn, often volunteer their time to us, too!
Managing, teaching and leading staff teams isn't easy.
Jordan implements and develops procedures and policies that not only ensure the health and safety of our guests, but also allow us to continue providing outstanding customer service.
The experience and education provided to our carefully selected staff of care providers are developed and lead by Jordan and her guidance..
She also works hard to provide unique captured moments of our guests who hold memberships to Wag. She will often set up picture days for the dogs and enjoys sharing those moments with our clients and the public.
When Jordan was little she wanted to be a dog when she grew up! No wonder she has such a passion for dogs and such a big heart…We're so lucky to have her in our pack!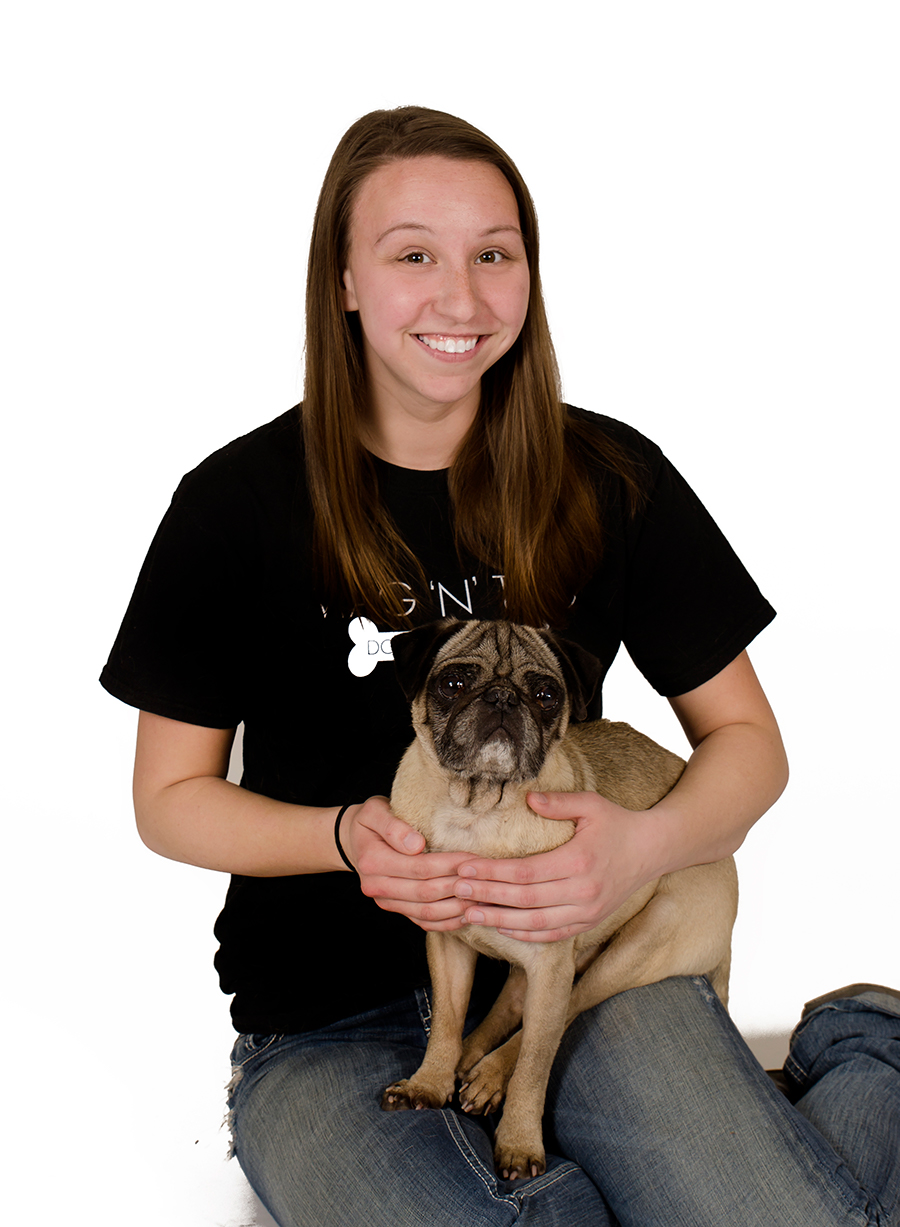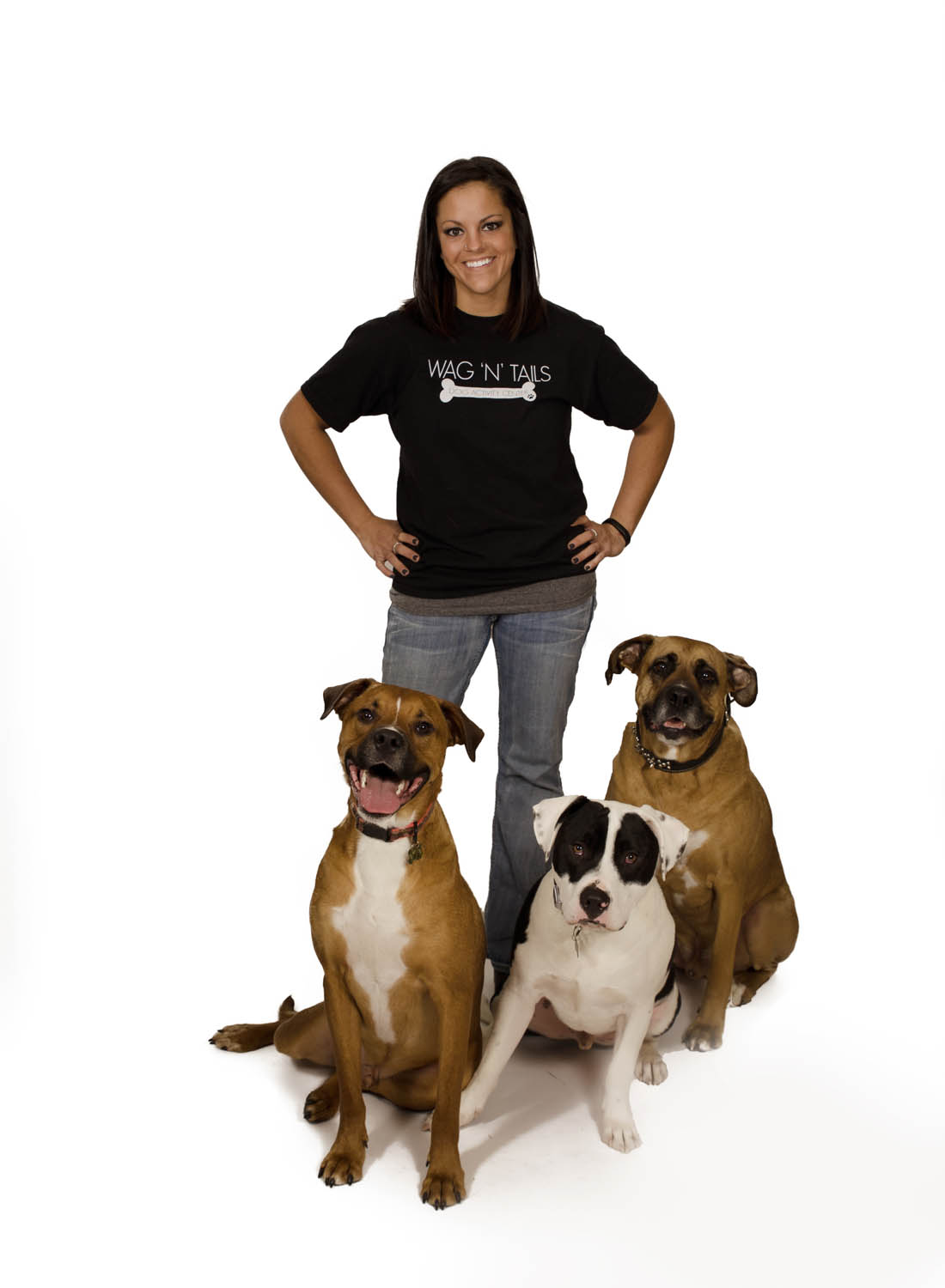 Rhonni Vescosky
ADMINISTRATIVE AND PERSONAL ASSISTANT
Rhonni joined our team in October of 2014 and quickly proved to us that she is the real deal! She currently wears many hats at Wag. You may see her as Pack Leader, in the play and train room, assisting Jordan as the Play and Train Supervisor or as Christine's personal assistant. Her responsibilities include assisting the Supervisor in policy and procedure development, training new employees, and ensuring that the training staff is completing all of their assigned tasks in a time efficient manner. She is a fantastic team leader.
Rhonni has one dog named Ace, and he goes everywhere with her that allows dogs. She proudly and frequently fosters puppies for A Rejoyceful Animal Rescue and actually adopted Ace from the rescue when he was 10 weeks old. Rhonni plans on continuing Ace's education as well as her own. In the future Rhonni plans to obtain Ace's canine good citizen certification as well as his therapy dog certification. When Rhonni was little she wanted to be a Veterinarian when she grew up, so it is no surprise that she is looking forward to finishing school in the next year and becoming a licensed veterinary technician.
We are so happy to have Rhonni in our pack!
Nick DiMercurio
Training Manager
Nick's hobbies include Music, Video games and Kayaking!
His goals for the future are move out and get his own place!
When Nick was little, he wanted to be a basketball player when he grew up.
His favorite animal are Apes and dogs!
If Nick could snap his fingers and be anywhere, he would be somewhere in Europe
Nick's favorite celebrity dog is the Australian cattle dog from Mad Max
He has two dogs Opie, a rescue Pit Bull, and Harley and she is a boxer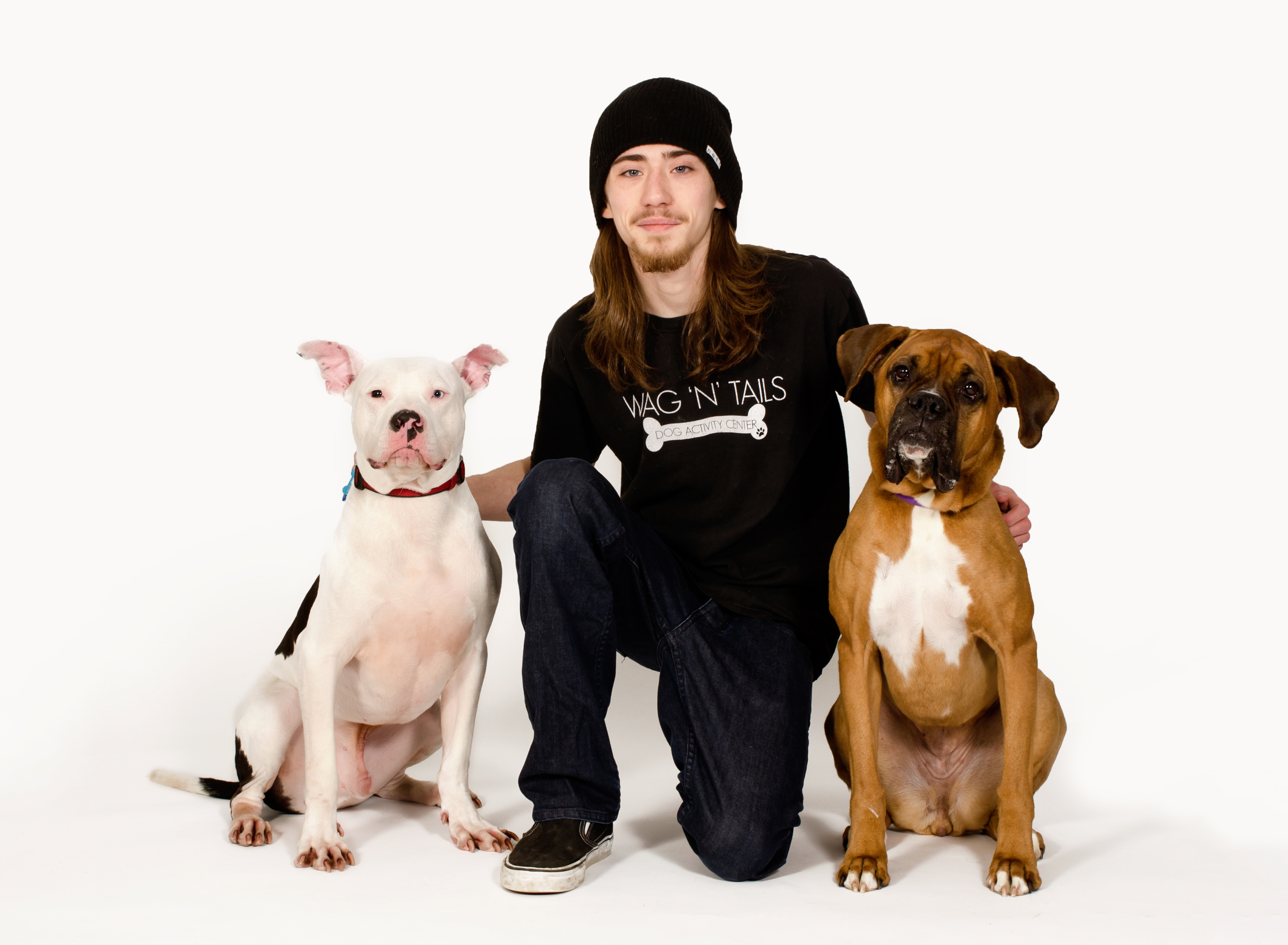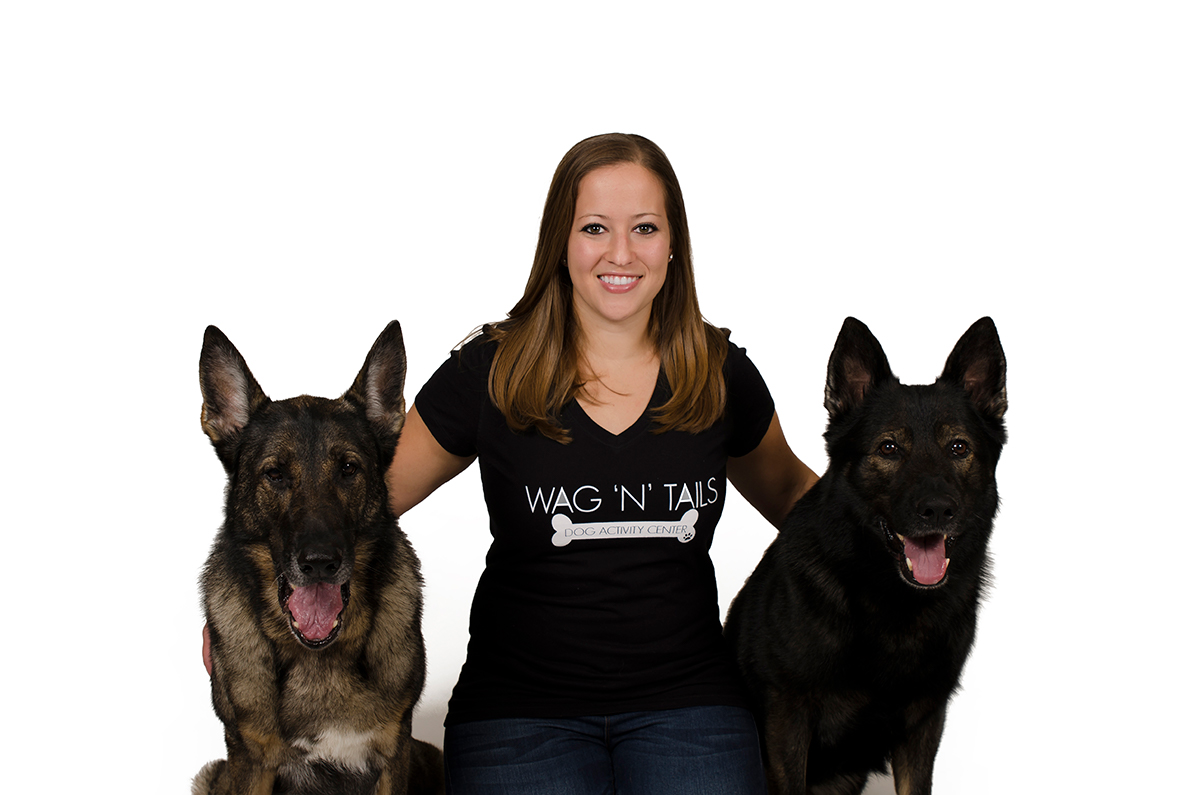 Patti DeBono
Trainer
Patti has been wagging with us since 2007. Over the years, Patti has worked in almost every position there is at Wag N Tails. Since graduating college, Patti now works as a Special Education teacher full time but continues to make time to teach our Puppy training, Basic training, and Continuing Education classes here at Wag. Patti is the proud dog mom to Dreyden and Enzo. Patti is forever dedicated to the continued growth and success of Wag and it shows in her almost 9 years of teaching!
Certifications: CGC Evaluator and WAG Level 3 Advanced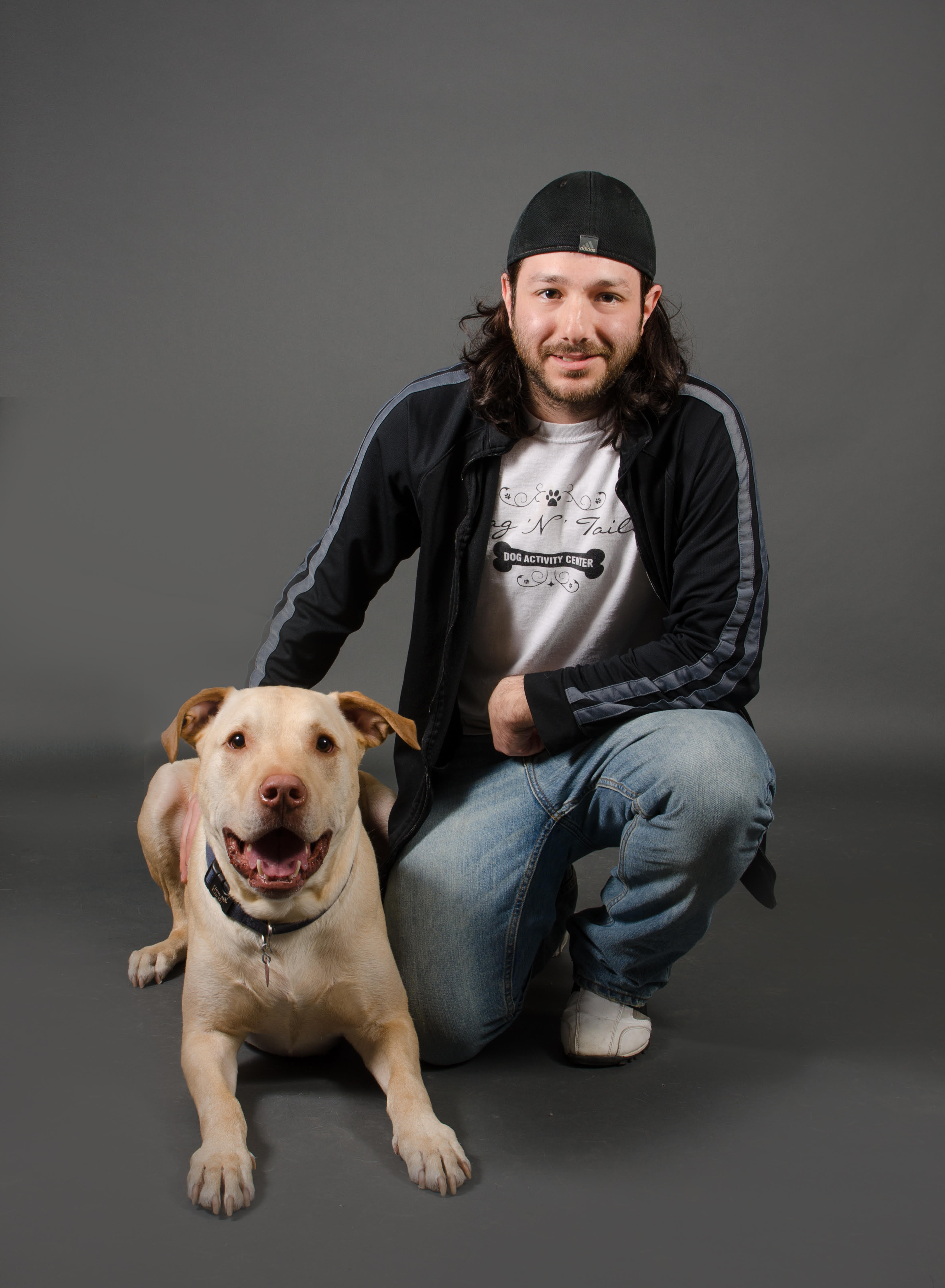 Joe Russo
Trainer
Joe Russo started his loyalty with Wag in April of 2013. Joe is the Director of Training at Wag, and enjoys helping families train their furry kids. In 2011 he married his wife Sara, they are expecting their first baby this spring and we couldn't be more excited for them! Joe and his wife Sara have 3 cats and 2 dogs named Milla and Obi. They also care for a foster dog named Cooper, who used to live at Wag until Joe and Sara opened their home to him. They have been caring for Cooper for over  2 years now, and we couldn't be more proud of the progress Joe has made with Cooper and helping him overcome his fearful behaviors. He is a favorite for many and we're happy to have him! To learn more about Joe sign up for one of his classes, private lessons or he is always willing to come right to your doorstep.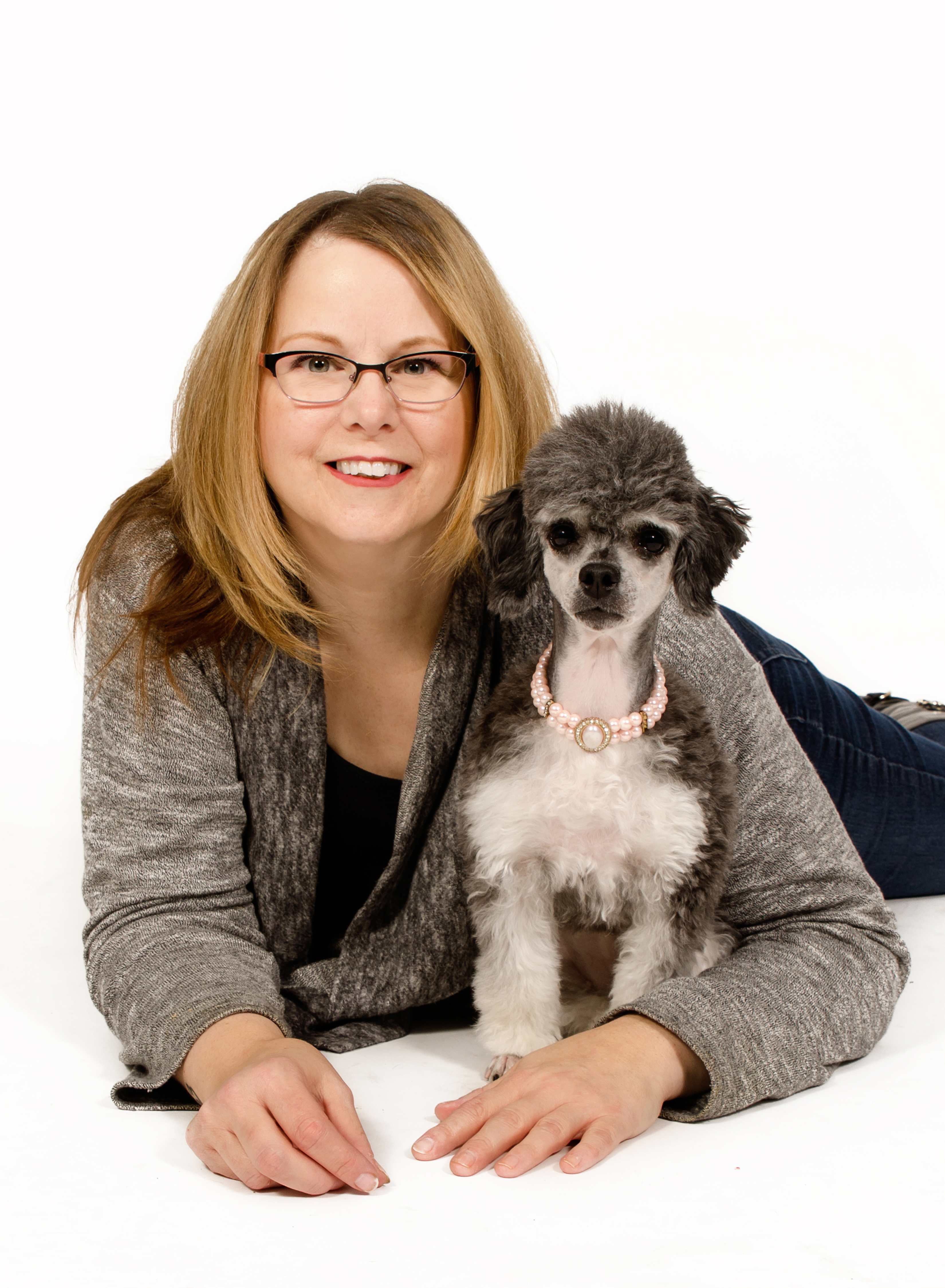 Marie Prieur
LEAD GROOMER
Marie is our lead groomer here at Wag N Tails and has been grooming dogs for over 20 years. Not only is Marie a pet stylist she also specializes in behavior modification training, coloring, and teaching people how to become groomers. Marie is the proud Mom to Samantha and James, and a proud dog mom to Addee, the Toy Poodle and a proud cat mom to Hanna. Marie enjoys hanging out with her grandkids, crafting, and is always expanding on her salon skills with various seminars and webinars through her member associations.
Certifications: WAG Groom Certified and WAG Level 2
Linda Hauler
Groomer
Linda started wagging with us through our grooming apprenticeship program in 2016. It had always been a dream of hers ever since she was little to be a professional dog groomer! She is best known around here for her contagious happy attitude and her extreme patience and kindness when working with dogs on her groom table. Linda is a true dog lover and a proud rescue dog mom to Roxie the Jack Russell/ Corgi mix and Rosa, the Shih Tzu mix. Linda enjoys knitting, crocheting, and baking her famous homemade healthy dog treats.
Certifications: Wag Groom Certified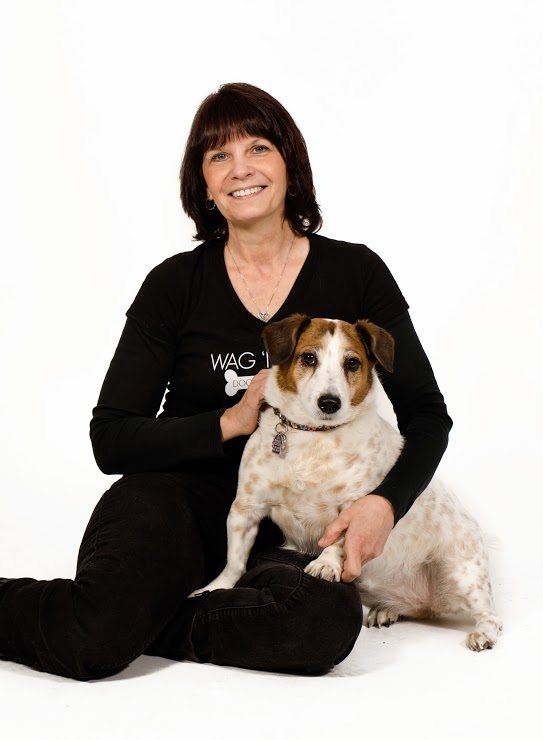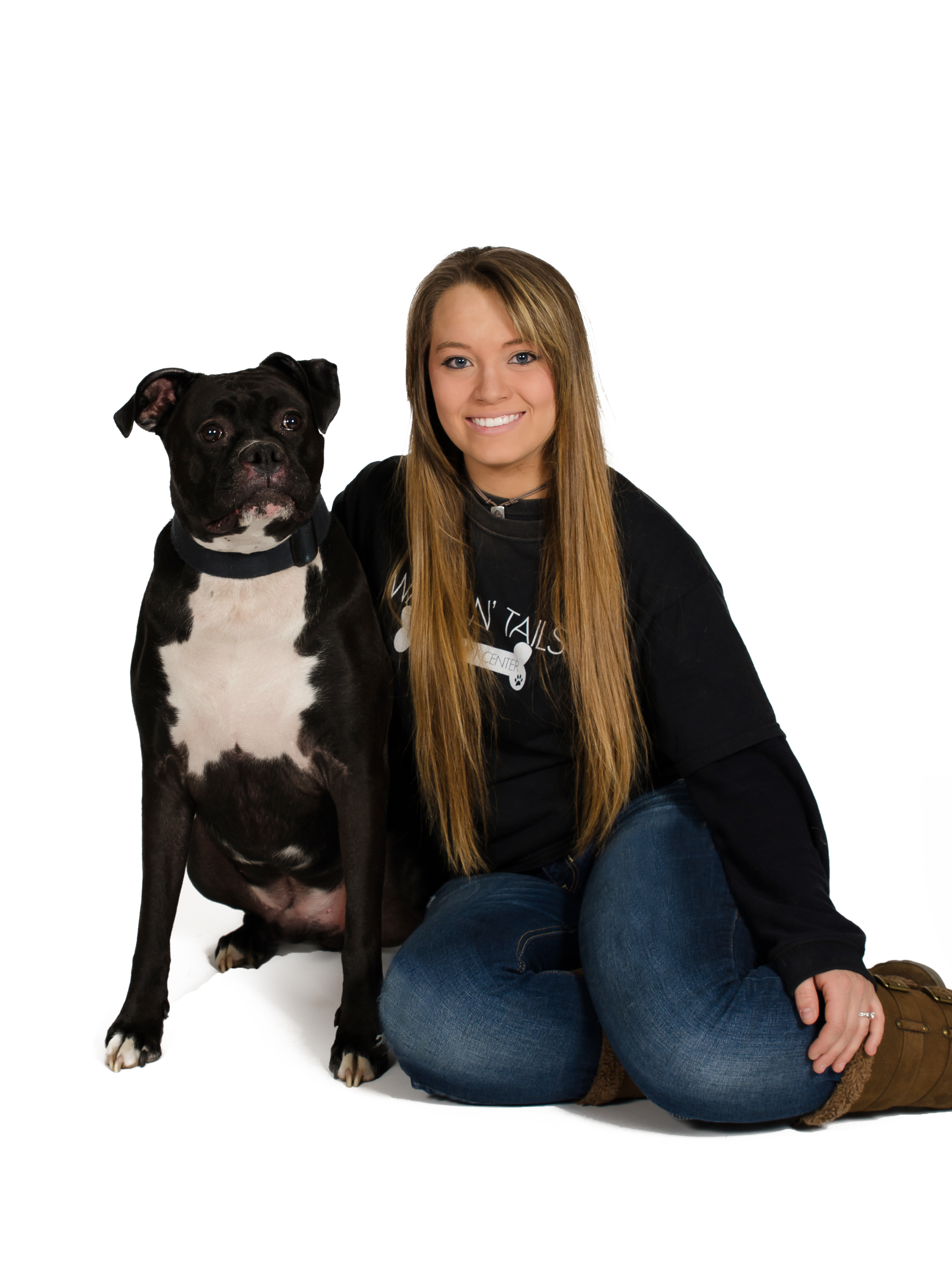 Shauna Gloomis
Play and Stay Trainer, Pack Leader
Shauna has been wagging with us since 2015. She is true animal lover and is always rescuing little critters! Shauna is one of our Pack Leaders and her skill set/ passion has always been helping pet parents find the right training programs for their dogs. Her hobbies include hanging out with friends, hiking, playing video games. She is a proud dog mom to Lilah, her rescued Pit Bull.
Abbey Kosinski
Trainer
Abbey has been wagging with us since 2016. She and her dedicated family of dog lovers started training with us and it was obvious from the start that Abbey had a natural talent and skill when it comes to dogs.
Since joining the Wag family and fulfilling all the requirements to become an Instructor, Abbey has made herself known around here as our "go to treatment trainer" for fearful dogs. Abbey loves working with all dogs on all things but her favorite is to rehab fearful dogs. She's always crawling through tunnels or weaving through cones and patiently working with one or two rescue dogs at a time who rely on her for confidence building.
Abbey is the proud dog mom to Archie, a rescued Shepherd / Border Collie mix and Kali a rescued Pit mix. She enjoys rock climbing, hiking, and photography in her free time.
Certifications: WAG Level 3